Who is "XRidz?"
Driving for Excellence
What happens when you take a supercar and combine it with superior service delivered by professional drivers?
You get a unique and memorable experience—a story to tell.
To do this, we decided to change the rules.
Creating a unique experience: Super cars, not town cars.
We believe in making a statement. Tesla is not only the world's greenest car, it is a fusion of beauty, luxury, comfort, performance, style and technology. It confers the message to people "I am bold, forward thinking and expect the best in all I do!"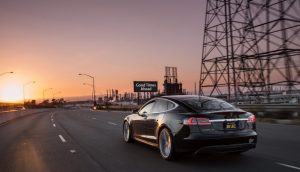 Creating a unique experience:
Relaxed but professional.
We threw out the suits and ties and replaced them with Business Casual/Resort Wear. As business continues to evolve in Silicon Valley, a relaxed yet professional appearance has become the norm. In our experience and confirmed with our passenger's feedback, this lends itself to a more relaxed atmosphere and experience.
But don't worry. If you have an important VIP or special event where you feel you must have the jacket and tie, no problem. Just let us know and we will pull it out, dusk it off and wear it proudly!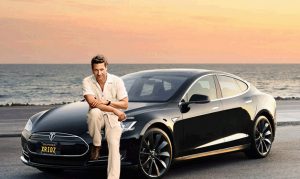 Creating a unique experience:
Convenience.
Convenience is crucial and we have made certain your experience will be as easy and seamless as possible.
Our downloadable client app gives you the power and flexibility to book rides with just the push of an icon. Get a quote, schedule a ride, see your driver in real time, communicate directly with your driver, pay for the ride and tip your driver all from within the XRidz app.
If you are a corporate client, besides automatically emailing you or your admin a detailed billing of your ride for reimbursement and accounting, we also have a dedicated booking portal so your admin can book and manage rides for you or the rest of your team!
Creating a unique experience:
The
greenest
solution available.
Whether your company has a green initiative mandate or you simply want to do your part in saving the planet, there is no better solution available than using XRidz.
Teslas have reduced CO2 emissions by MILLIONS versus traditional Internal combustion engines. How much? Since all Teslas are connected cars, you can check out Tesla's LIVE CO2 counter to see just how many tons have been saved up to this moment by clicking
HEREor the Green Car to the right!
Tesla is a registered trademark of Tesla Motors. No relationship between XRidz and Tesla is expressed, inferred or implied.
TCP *******